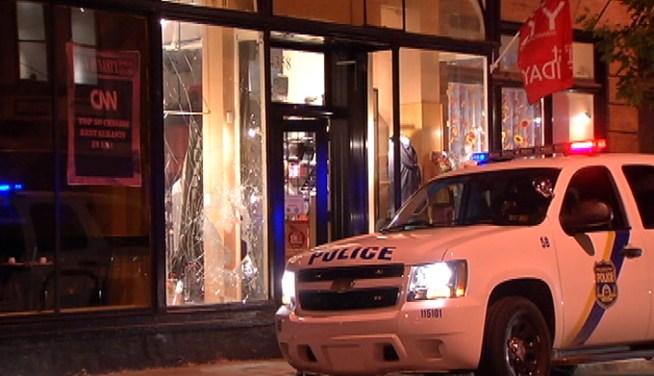 Philadelphia Police are looking for three smash-and-grab suspects who they believe used a brick to gain access to a store's merchandise in Manayunk.
Investigators say that around 2 a.m. Wednesday, the window of Tag on Main Street was smashed and expensive jeans were stolen.
Police are reviewing the store's surveillance video to try and identify the suspects.
Also On Old School 100.3: