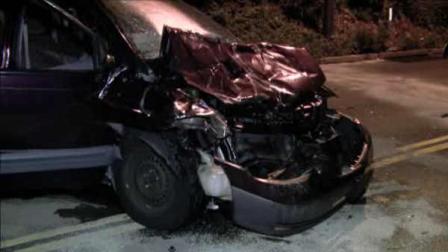 One driver is critical after a head on collision on Lincoln Drive early Wednesday morning.
The accident happened around midnight at the Henry Avenue overpass in East Falls.
Police say the driver of a Ford Windstar heading South on Lincoln Drive crossed over the lines smashing head on into a Toyota Tundra pick-up truck.
The driver of the Windstar, a 36-year-old male is in critical condition and is being tested for DUI.
Two other males in the Toyota, ages 45 and 55, suffered cuts and bruises and are both stable.
The road was closed for several hours but has reopened.
The investigation into the accident continues.
Also On Old School 100.3: