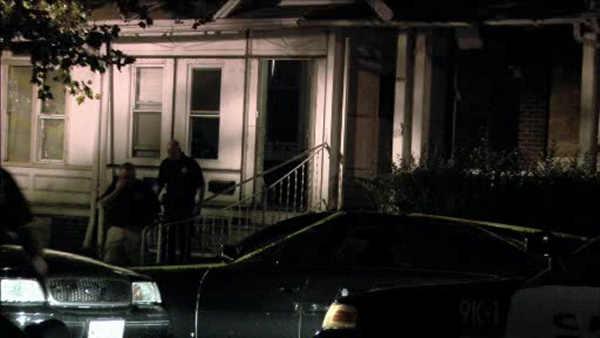 Police say a woman decapitated her young son then took her own life in Camden, New Jersey early Wednesday morning.
Officials were called to a home around 12:30 a.m. on the 1400 block of Kaighn Avenue. Investigators say Chevonne Thomas, 33, apparently first said someone had hurt her child, then later indicated that she did.
"The information they received was muddled, but it led them to believe there was a child in jeapordy on this block," said Jason Laughlin of the Camden County Prosecutor's Office.
When police arrived they immediately found the body of 2-year-old Zahree Thomas on the first floor.
Then, in a shocking twist to this case, they later found the toddler's head in the freezer.
When police realized someone else was upstairs, they followed protocol by retreating from the house and forming a perimeter.
"They saw a body and they were aware somebody was upstairs so they withdrew. They didn't know if this person was armed, if there was more than one person upstairs," said Laughlin.
Police say Chevonne was in the bedroom on the phone with a 911 dispatcher, while officers tried to communicate with her. She eventually hung up.
Officers broke the second story window, forcing their way inside, but discovered she was already dead, having stabbed herself in the neck.
"I know the officers on the scene were very shaken up by this. Everybody here is very shaken up," said Laughlin. "One of the sergeants in my office said it's one of the most grisly things he's seen on the job."
Neighbors are understandably upset and stunned.
"She was a good mother. She helped the family, she helped the neighbors, she helped everybody," said one neighbor who did not want to be identified.
According to the Associated Press, Thomas had regained custody of her son just five months ago.
Prosecutors say Chevonne Thomas had lost custody of Zahree Thomas in 2010 when she allegedly left the boy unattended in a car. At the time authorities say she admitted having smoked marijuana laced with PCP and blacking out in a park.
City of Camden offers counseling
Camden city officials announced that community support counseling would be available for residents in the aftermath of this crime.
The community support counseling will take place Wednesday at Bethel Deliverance Church Camden, located at 812 Kaighns Avenue, from 2:00 p.m. until 6:00 p.m.; and Thursday through Friday from 10:00 a.m. until 5:00 p.m.
Community clergy members and support staff members from the Congress of Resident and Community Based Organizations and the Camden Police Department will be available during these times to assist and counsel Camden residents.
Also On Old School 100.3: